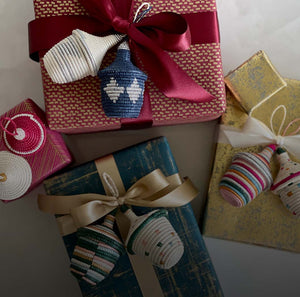 NEST-CERTIFIED & DESIGN-FORWARD WOVEN HOME GOODS
Limited Time - Up to 60% off
Re-Stock Sale
Get Started with Kazi
Our Worldwide Wholesale Program
Learn more about our program and apply for an account today.
Featured
The Earthen Craft Collection
Embrace the changing seasons with these warm, rustic-inspired designs.
Woven Together
Skilled African Women Weave Our Creations and Forever Change Their Worlds.
When we pay fair hourly wages to skilled artisans who create our original natural woven products in the safety of their own homes, their sustainable income flow has a four-fold positive economic impact on their communities.
100% Fair Trade
Our Nest Seal
The Next Ethical Handcraft Program was created to generate industry-wide transparency and compliance for production taking place beyond the four-walled factory.
It feels great to be loved. And to know it's for a good reason.
"We see plenty of companies doing baskets w/ a story, but we didn't see designs like yours other places. We like you because you do exceptionally well at choosing colors and being relevant in your designs."
Shannon Ritter
Fleur De Lys
Costa Mesa, CA

"You can find plenty of baskets out there, but i buy from you b/c your colors and designs, you can't find those anywhere else."
Lori Ford
Gumtree
Manhattan Beach/Hermosa Beach, CA

"I have clients asking when you will get new shipments of KAZI in. Your products give people a reason to come into my showroom."
Anna Augusto
Augusto Fine Rugs
Boise, Idaho
Thoughtfully Designed
Our sustainable, on-trend designs weave together tradition and modern sensibility for a lifetime of conversation and beauty.
Eco Protective
Sustainability is central in our process, both in the responsibly harvested all-natural fibers we use, and our clean energy practices.